Spare Parts - Haas Factory Outlet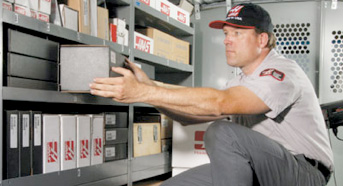 We know providing you the correct part on time is critical to your operation. Our knowledgeable inside part sales staff can help you identify the correct parts for your machine and will take extra effort in processing your order.
Haas Factory Outlet - Anaheim stocks large quantities of spare parts. Parts that are not in stock are usually expedited by our parts staff for next day delivery.
To contact our Parts department, dial 714.635-7373 ext. 702 or our new Parts Direct line at 714.517.8077. Or email at This email address is being protected from spambots. You need JavaScript enabled to view it.
Want help finding the part? Use this form to contact your local Haas Factory Outlet (HFO).