Service First!
HFO-Anaheim fields a fully staffed service department with factory-trained personnel throughout Southern California. With ongoing monitoring and part-inventory analysis, our goal is to show up at your doorstep with the right parts onboard our service vehicles.
ON-THE-SHELF PART AVAILABILITY


We stock an extensive inventory of service and maintenance parts for quick access. In addition, Haas Automation, Inc. based out of Oxnard will ship a needed replacement part the same day it's ordered – 99% of the time.
PLATINUM ONE-CALL


Our Platinum One-Call policy provides expert service and a dependable, immediate response to keep your machines running. We've built an elite crew of service technicians who focus exclusively on Haas machines showing up at your door in fully stocked HFO service vehicles.
NEW MACHINE INSTALLATION


New Haas machines are always installed by our Haas Certified Service Technicians at no extra charge.
PART EXCHANGE PROGRAM


We offer an attractive core-rebate program that covers most major parts and components. In most cases, we will refund a portion of the cost for a new part once the old part has been returned. Additionally, Haas believes that reasonably priced replacement parts are a big part of a machine's overall true value.
Service Team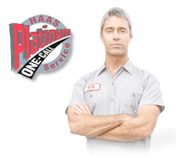 Services Manager
Donnie Martin
Phone: 714-635-7373 EXT 220
Email: This email address is being protected from spambots. You need JavaScript enabled to view it.
Service Coordination & Scheduling
Phone: 714-517-8080
Email: This email address is being protected from spambots. You need JavaScript enabled to view it.
Service Support
Chris Martin
Phone: 714-635-7373 EXT 239
Email: This email address is being protected from spambots. You need JavaScript enabled to view it.